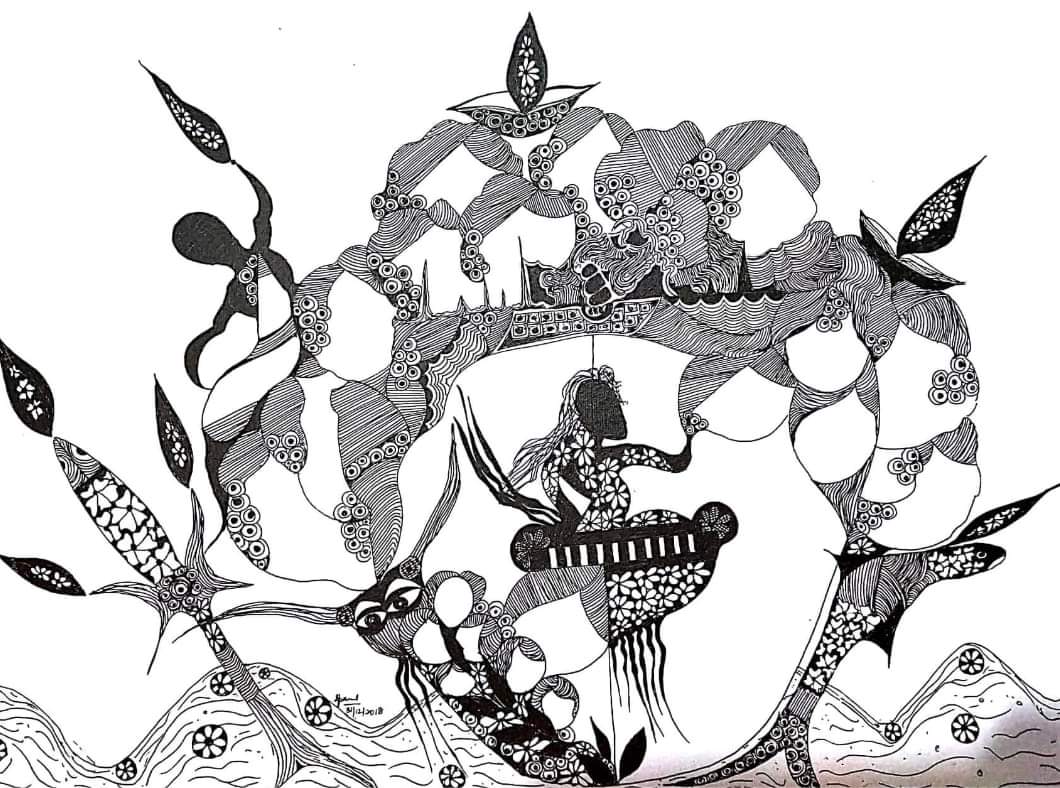 Poetry in our time
Four Contemporary Female Voices
Anne Cotten
EXTENSION, POSSESSION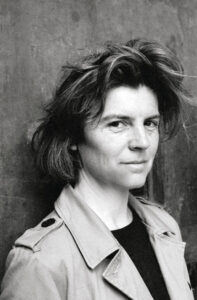 Your name is far and wide, and yet it was sometime,
I mean, not long ago you were a new lesion.
And now I hardly see a word before seeing
you in the place of everything I miss. Laughter
falls at your feet and leaves you standing stark naked.
What does this mean? You were a stranger five minutes
ago, and now you're wearing wreaths of cheap sonnets
upon your name. You throw them on the ground, leaving.
The only thing that's left is leaving's imagery
to fling my verses at, and sing your back's praises,
perhaps the nicest part of all of you, leastwise
all I can sing about now that you're gone, backing
daydreams with lines, tracing your nose, but not saying
your name out loud. In writing? You can forget it.
But still: in foreign words I hear your voice calling
me back, which would be better, though your back's lovely.
And every day I have to deal with trite prattle,
hand out my idle lines to all the wrong people,
and poke and puke at quiet tests of dumb verses
that don't shine even half as bright as your silence.
And so I use the back you turned on me, smiling,
as static model for my ideal constructions.
If you, prism, distort the world I live in,
I still will know your name at least, and love, tougher
even than peals of laughter far away, stiffens:
spits in the face of all attempts. A stray, strange word
is able to make me recall your face: smiling,
it won't explain and only promises sonnets.
METONYMY, US
I'll speak for you, so hush.
Shut up, I say. Come now,
come on, be calm, I say, I'll do the words
and when I'm done we can climb in together.
Writing, you say, it really tires you out.
I'm more exhausted just from saying 'I', say I.
Spread out your pronoun, it can mean us two
and then we'll have a picknick on it. Really.
The word has trouble passing through my teeth,
my jaws will tend to clamourously jar
when you mean me and I mean you, and grinning
in silence churns our bosoms into harmony,
we ask: shall we? You say: I would,
what about you? when our teeth meet.
Fill up the glasses! Merum will keep us
behind the bushes and out of harm's way
all afternoon, making wild passes
that spill tannin on what's inside our faces,
caught up until the trees begin to tip,
mixing the alphabet up in our eyes,
as we guess on, trying to figure out
whose name it is we're cutting in the tree
trunk, using my knife. 'Cause yours is much too small
and switches back when used at the wrong angle.
And as I grave the last letter of 'YOU',
you, seriously: 'Look!' You've written 'ELVIS'.
Right. So we make mistakes. But something's laughing
at our attempts, I think it is the tree.
DEFENSIVE TALK
They're sputtering like motors with no clue,
the oil wants to get out and spits
words only to lose them
like dead good mousers.
The mouser's paws lie, stiff, beside the well,
gathering gravel to the small wet heart.
What made it stick so closely to the ground?
No man's innocent motors.
THE MOST CURIOUS OF ANIMALS
They are not there for anyone to live on
and really, they can only do things wrong.
They swallow hooks with little pain
but monofilaments get them first.
Are crushed in navigation locks,
dismantled by flood gates, or scratched,
they drown in pipes and culverts, die in
water control structures, crab pot
float lines. Suffocate in red tides,
imbalance and blooms of algae.
Like warm water. Tend to live
in casual long-term affairs
with power plants. Investigate
the source of heat, are shredded by
propellors. Sometimes they decease
much later from infection
Translated  from German by the poet
Biographical Note:
Ann Cotten is a writer and literary theorist. She was born in USA and came to Vienna with her family when she was five. She studied German philology at the University of Vienna and at the Humboldt University in Berlin. After appearing as a poet at poetry slams, as a reviewer in the pop magazine The Gap and having published poetry and prose in literary magazines and anthologies, her first volume of poetry, Fremdfirmbuchsonette, was published in 2007. Cotten has been a member of the Forum der 13.
Sophie Reyer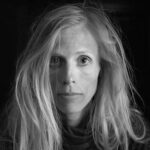 BARS
fallen through a
word.
screwed out of
the hours.
when you find yourself again,
you shiver:
flung-wide-open,
nothing.
A DREAM
waving to hibiscus leaves
from inside a dream:
red between bare
veins, branches.  you've regained
the bird's eye
view.  sitting in the
tree's frame and telling
yourself about the world:  fairytales in
winter's grey.  foliage.
DAILY ROUTINE
confused, the worries have
crept into mornings' furrows
clinging are we to our
crumpled loves.  rumpled
beds.  we putty the crack in
the heart.  cuticle to
cuticle:  endure
ANOTHER DREAM
it's snowing cotton.  clouds,
made of paper.  you fashion a
sailboat out of your
childhood.  send it
on a trip.  straight into a
landscape spun from
feathers:  the clump
of hills.  the forgotten
house of the world.
say
Translated from German by Mark Kanak
Sophie Reyer was born and brought up in Vienna. She received her doctorate in philosophy in Vienna in 2017. After graduating in 'Composition/Music Theatre' (MA), 'Scenic Writing' (diploma) and studying 'Screenwriting and Film Directing' at the Academy of Media Arts Cologne. Reyer also teaches courses at the university for film, Media and Theater Studies in Vienna and holds a permanent professorship for "Creative Writing" at the Hollabrunn University of Education. She has already written numerous plays and novels, which have been published by S. Fischer, Edition Atelier and Czernin, among others. In 2010 and 2013 she received the Literature Prize of the City of Graz and in 2013 the prize "Nah dran!" for the children's theater play "Anna und der Wulian". Reyer was shortlisted for the Austrian Book Prize with "Mutter brennt" 2019.
Astrid Nischkauer
a triangle
on a white
background
a crumbling
cracked hue
an ominous
blue green
storm and
sheet of rain
only on the upper
crest does calm
settle in
somewhat
Victor Hugo, The Creation of the World, Leopold Museum
an empty room
in a museum is
no empty room
there is a
door a
fuse box
outlets and
clearly marked
sockets
for catering
an empty room
in a museum is
no empty room
Leopold Museum
museums are non-places
out of space
and time places of
meeting and
non-meeting
places of refuge in
the just-right
twilight in which everything
that is happening outside
can be forgotten
the dazzling
sunshine as well as the
storm weather warning
the city and
the land out the
window become blurred
in a Babylonian
buzz of voices
around me where
am I who am I
I am wandering in a circle
on the creaky parquet
and yet all at once
in different planes
of space and time
I am shifting
I am changing into
myself and losing
what I am not
the world is round
and confusing
without beginning or end
most often I am
asked where are
we right now
how can you
get out of here
and why is it
so dark here
Weltmuseum Wien
Translation from German into English by Jayde Will
Biographical Note:Astrid Nischkauer is a writer, translator and editor. She studied German and Comparative Literature. She is a reviewer and editorial board member of fixpoetry as well as a creator and editor of the Literary Soliloquies on fixpoetry. She received Hombroich Fellowship Literature in 2015. Many of her poems have been translated into Serbian, French, Spanish and English. Nischkauer lives in Vienna.
Ilse Kilic
AT THE BEGINNING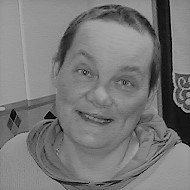 At the beginning
There was the fear
all alone in the world.
It searched for a long time
and then it invented humans.
That's how I came into the world.
The fear is applied thickly
with brush and paint
yet I am drawn with a pencil.
LIVING IN THE DAMAGED WORLD
I don't know what the soul weighs
and whether it crawls or flies
I don't know if the soul freezes
and if it loses its courage
I hardly know my soul
But once it appeared  in a dream
it told me: the grass is growing
watch it and you'll learn something.
A POEM ABOUT GRAVITY
we owe a lot to gravity.
for example, weight, endurance,
muscular strength, foresight.
it influences the light
throws apples from the tree onto the ground
and rain from clouds.
I open a beer.
supported by gravity
it will run through
through my throat.
gravity makes hair not always stand on end,
it holds the air on earth,
and the feet on the ground
it lowers my head.
slowly it makes me small.
It pulls the corners of my mouth down.
I'm probably inferior to gravity
in terms of endurance.
Biographical Note:
 Ilse Kilic is an Austrian writer, filmmaker, illustrator and radio artist. She is the founder of the Viennese edition of 'The Happy Living. She is a member of the artists' group In Taktand and president of the Graz Authors' Association. Kilic lives in Vienna..