Who we are
EDITORS–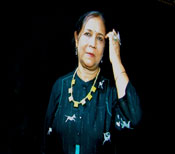 Rati Saxena is a poet, translator, an editor, traveler as well as an academic scholar of Vedic and ancient literature. She has five collections of poetry in Hindi and six in English (translated and/or rewritten). She has translated fifteen books, mostly from Malayalam into Hindi, and five poetry collections by international poets from English into Hindi. Her poetry is translated and published in book form in many languages, including English, Italian, Vietnamese, Spanish, Estonian, Serbian, Turkish, and Uzbek. She has participated in over 35 poetry festivals and has held three poetry residencies in Germany and China. Her poem was also part of a space mission by Jaxa, Japan, along with 24 other poems. Saxena has also published three travelogues, a memoir (Everything Is Past Tense), and a critical volume on Balamanyaama's poetry. She got India Gandhi culture fellowship for her work-A fresh approach to Atharvaveda study. Her recent important work, A Fist That Opens, discusses the uses of poetry therapy from ancient times to the present and into the future.  She serves on the editorial boards of the Multilingual Journal of Literature and of Opto-Art "WürZarT." Her awards include a fellowship from the Indira Gandhi National Centre for Arts (2004-5), the Sahitya Akademi Award for Translation (2000), the State Bank of Travancore Award for Poetry (2001), Naji Naaman's Literary Prizes (International) for a complete work (2016), the DJS Translation Award for Chinese poetry (2018; DJS is the acronym in Chinese of Emily Dickinson's name) and special award in the first Crete International Poetry Festival for her poetry, 2019, the Rajasthan Patrika prize for best poem (2020),Poet of Year Award of 5th Boao International Poetry Award
She is founder and editor of the first bilingual web journal kritya, which started in 2005, and founder and festival director of kritya poetry festival which is active from 2005 onwards.
Rashi Rasheed is a trained engineer who joined Kritya in 2017.
Although a voracious reader she was introduced into poetry only recently. She has taken a liking towards it ever since.
Dr. Jamuna Bini-(North East Representative )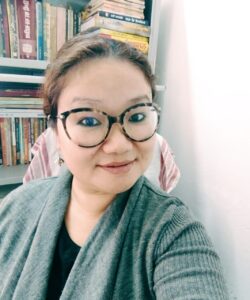 Jamuna Bini has written Criticism, Travelogues, Short Stories and Poetries. Her poems are included in the M. A. Curriculum of Allahabad University, Mizoram University and B. A. Curriculum of Indira Gandhi National Tribal University, Amarkantak (Madhya Pradesh). Her Short stories are taught in the B. A. Course of Siddhart University, Kapilvastu (Uttar Pradesh) and also in the NCERT Curriculum of Govt. School of Rajasthan.
Her works has been translated into many Indian languages including Santali, Assamese, Malayalam, Marathi, Telugu, Gujrati and in Foreign language Turkish also.
She has got many recognition across the country and abroad for her literary works.       
Currently she teaches at Hindi Department, Rajiv Gandhi University, Rono Hills, Doimukh ( Arunachal Pradesh). She can be contacted at jamunabini@gmail.com.
Nyamthian Tangjang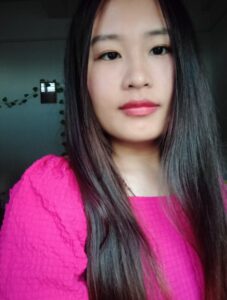 is a writer and the author of the poetry book "BLUE:God even made the sky blue, as if , it knew." Her poem has been published in an anthology book "never tear us apart" and local magazine. She enjoys music, good food and healthy companionship. She also like learning and is a curious soul. And she is continuously working to be the best version of herself.
Our  Artists-
B.D.Dethan is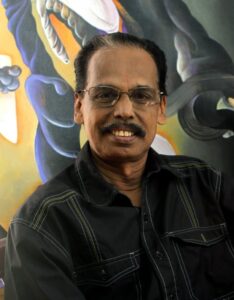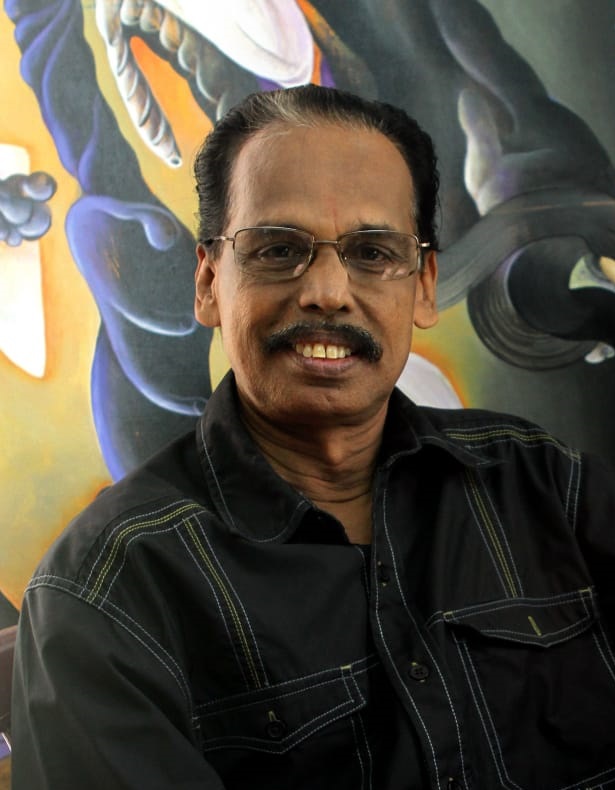 an Indian painter from the state of Kerala. A recipient of several awards and Kerala Lalithakala Akademi Fellowship 2007, he was a member of the executive committee of Kerala Lalithakala Akademi thrice. His paintings are featured in several private and public collections in India and abroad including, the National Gallery of Modern Art, New Delhi; Parliament House, New Delhi; Lalit Kala Akademi, New Delhi and Raj Bhavan, Thiruvananthapuram. The Government of Kerala awarded him Raja Ravi Varma Puraskaram for his achievements in the field of visual arts in 2019.
All logos are made by B.D.Dethan