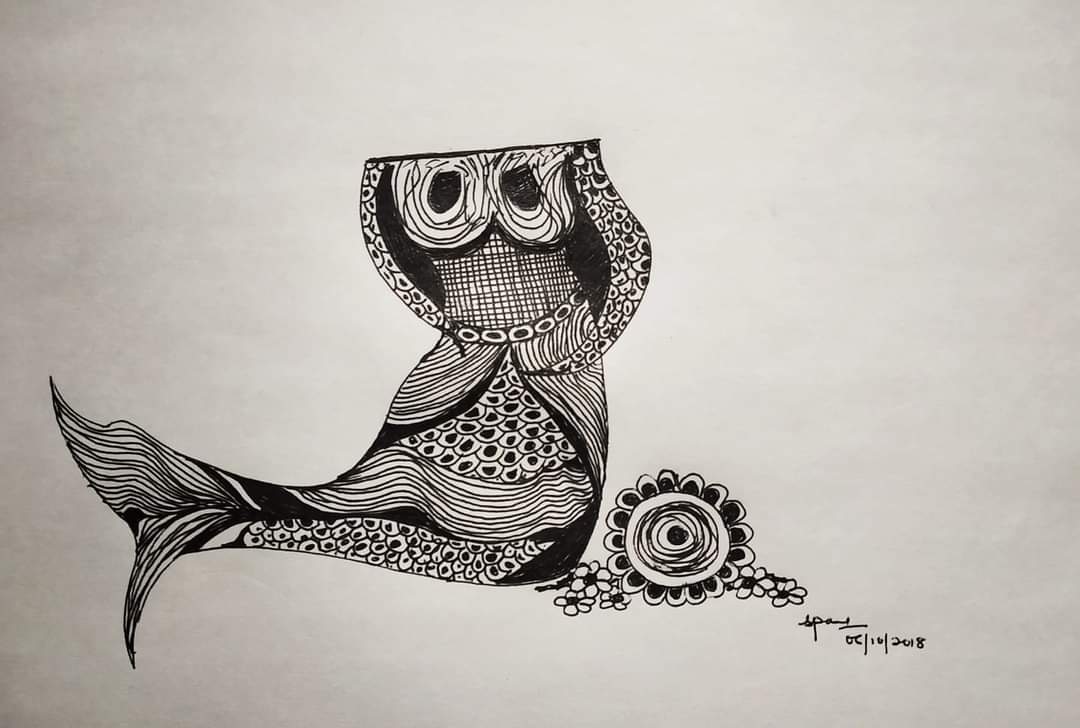 My Voice
An important book of Indian poetics titled "Kᾶvya Mimᾶnsᾶ" states- if the feelings of a poet cannot reach the common people- what is the use of it being a poet? In Harshcharit too, it is said, "What is the use of a language which cannot fit in the world?"
It means a poet has to do his/her KARMA -which is creation, according to the wish of the supreme creator. That is why Indian poetics call a poet – Kavi- who is drishtã, a visionary. There is a saying which goes like – a poet reaches almost everywhere, even those places where the sun cannot reach. So it is the poet's duty to bring out every single emotion, and express it with words. Poem and pain are twin words.
While studying Indian literature, we find that whenever a poet is attached to the king, his poetry is more sophistic, beautiful to read and more classic, like Vᾶlmiki, Kᾶlidasa's, Mᾶgha, bᾶNbhatta's poetry. Such kind of poetry has its own contribution in development of a language and culture. But poetry reached everyone when poets like Tiruvalluvar (south India), Kabir, Nᾶmdeva, Tulasidᾶsa, wrote in people's language, so-called jan bhᾶshᾶ. These poets reached to educated and unschooled people in the same way.
Currently we are living in a time, with the possibility of war on the corner, hatred and pain along with long lived pandemic. At such times there is always a question, what could be written? The never ending vengeance or about love, that brings peace.
I believe that the difficult time needs love more than anger, but at the same time, documentation of the period is also important. But for that we need poetry, which can share our pain and soothe us.
In this issue we bring pain and anger of women of Iran in the voice of Maryam. Madan Kashyap's poetry shows a way for love. Sue Zhu remembers the pandemic. Longbir Terang in Karbi language from North East.in the section "In name of poetry" Vandana R Singh is revising the poetic value of The Gitã, and ancient poetry. We remember the great Sant poet LAL DED Translated by Arvind Gigoo ji. As Editors choice, we bring poems By Ayyappa Paniker.
The artist of the issue is Sanju, a veterinarian by profession and a poet, an artist by passion. She belongs to Himachal Pradesh (India) and has been involved in multiple projects of literary, artistic as well as scientific temperaments ranging from very local to global ones. She has also developed an artistic technique of carved and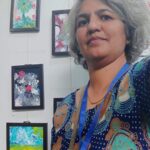 washed paintings using discard PVC sheets as canvas and tooth pick paintings on canvas. Pen sketching is another art form she uses to express herself. In addition, she also has a short film named "Catharsis" and interview film to her credit. Presently she is involved with her art studio Art Residence along with her routine life.
I wish you happy New Year; hope you will like the new issue of kritya.
Rati Saxena