Our Master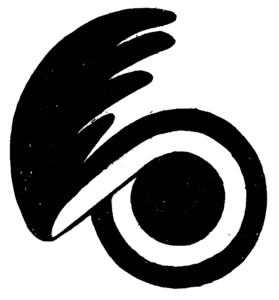 Kedar Nath Agarwal's Poems in English Translation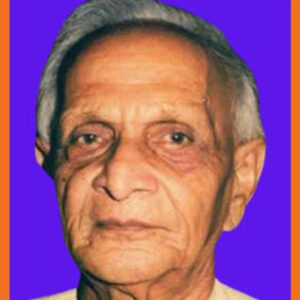 I
Heroic Woman
Every time I saw her-
The image of the iron
sprang to mind.
Saw her ablaze,
Like iron.
Then, I saw her transform
Into molten metal,
Her being cast,
And going off
Like a gunshot.
II
The Dirt of Everyday Existence
One who has grown up eating dirt
One who has braved tempests and has risen again
One who has mined for gold and forged iron
One who is like the mighty steed of the sun's chariot
That individual can't be killed
That individual won't die.
One who has ignited their inner fire and grown fervent
One whose formidable fangs are splayed like a serpent's.
One who has outlawed exploitation and altered the legislation
One who is the epoch's horse pulling it's chariot
That individual can't be killed
That individual won't die.
III
Being In The Dark
Hark! Stand in the darkness,
The seasoned beacons of hope
Not one, but a thousand
Verily, from end to end
Awestruck by the stillness of the well;
A river, long-forgotten
Trapped in the Swan's bill
is gliding through the sky
Don't know where? don't know where?…
The universe spins the cotton
Whilst, Jhunia dreams.
IV
Today, The River Was Sad
Today the river seemed rather melancholic,
She slumbered in her own aqueous bed.
Upon her very own reflection lay
A vast blanket of clouds.
I did not wake her up
I tiptoed back home.
V
The Hammer Song
Swing the hammer
And with steady strikes,
Shape the molten metal
Into any and all desired forms.
Swing the hammer,
And with steady strikes
Forge not a few but
a legion of mighty steel titans.
Swing the hammer,
And with steady strikes
Just with your sweat and blood,
Break the walls of bondage
Swing the hammer,
And with steady strikes,
Be the power that the world needs,
Get a grip on reality!
Originals by Kedarnath Aggarwal
Translations by Shubha Dwivedi
About the Poet:
Kedarnath Agarwal (1911-2000) was a prominent twentieth-century Hindi poet and fiction writer. He is known for his liberal views. His writings frequently challenge societal norms and advocate for the rights of the impoverished and underprivileged. His literary works are known for their ingenuity and progressive themes, making him a prominent voice in contemporary Indian literature. He was awarded the prestigious Sahitya Akademi Award for his immense contribution to the literary world.
About the Translator:
Shubha Dwivedi is a poet and translator. She teaches English Literature at Atma Ram Sanatan Dharma College, University of Delhi, India.

Contact No. 9312290977 Mailid: drshubhad146@gmail.com
Translator's Institutional Address:
Assistant Professor, Department of English, A. R. S. D. College, University of Delhi, New Delhi – 110021, M: +91 93122 90977 (WhatsApp),
Email: drshubhad146@gmail.com
Postal Address:
Flat No.401, Aspire2, Supertech Emerald Court, Sector 93 A Noida-201304