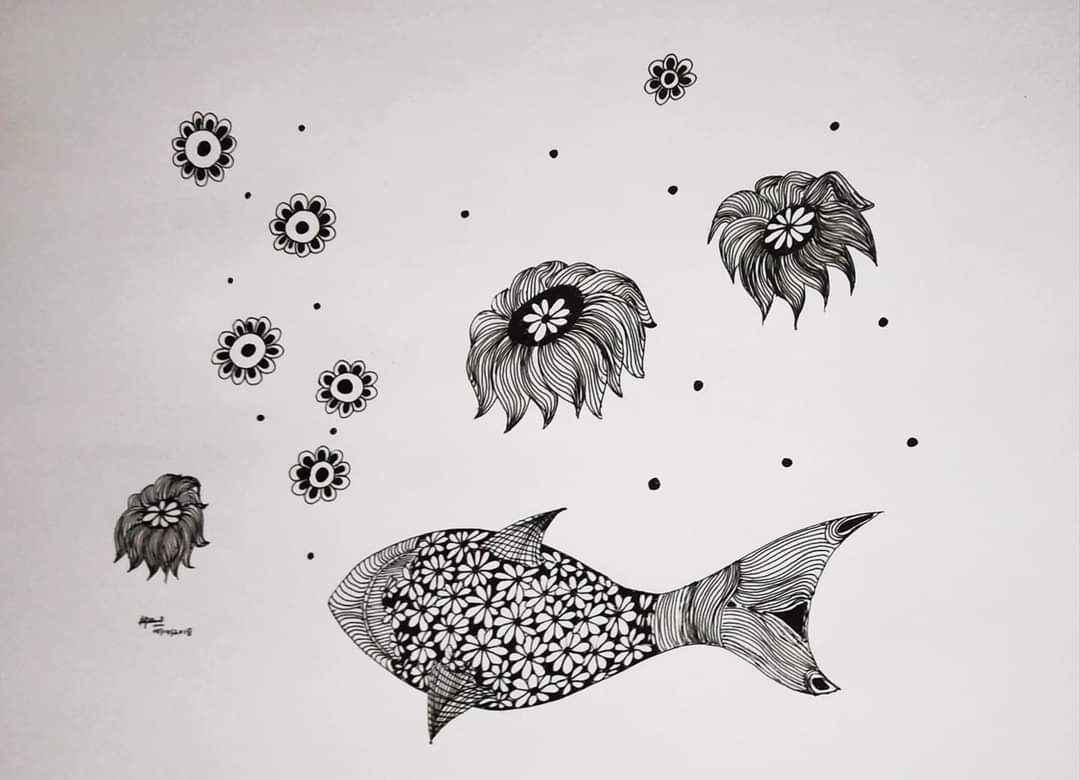 Our Masters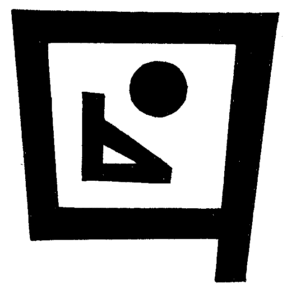 C A Joseph
Born 17.02.1910 at Padoor near Thrissur, Died 03.07.1994
Sixteen books of poetry and five prose works including translation of a historical novel.
Published his first poem in 1929. Over the next five decades and more, Joseph was a regular contributor to various Malayalam journals of the day.
Joseph also translated his own poems into English. About 30 of his English poems appeared in journals like the Illustrated Weekly of India, Indian Literature, Thought, Caravan and Indian Express. This was mostly during 1950s and 60s, beginning with The Dry Tree in March 1951. He also translated quite a few poems of other Malayalam poets. The first of these was Urns on the Hillside ('Nannangadikal') by N V Krishna Warrior, which appeared in Thought in April 1954. In fact, the first translations of Malayalam poems were done by Joseph. Mahakavi Ulloor's Premageetham (Song of love) translated by him in collaboration with Dr. K M George in 1968, is currently part of MA English syllabus of Calicut University. Joseph's poems were also prescribed text during sixties and seventies.

Joseph was a contemporary of Changampuzha whose romantic poems were sweeping Kerala during those days. But Joseph charted out a path of his own. As Dr. Leelavathi observed,"the title of one of Joseph's works is 'Ekaki' (meaning a loner), Joseph is also a loner in every sense of the term." Akkitham pointed out that the main rasa in Joseph's works is "shantam". The poet's Christian religious background is also reflected in his work, especially in "Udayathilekku" the story of Mary Magdalene's repentance and reformation. Prof Sukumar Azhikkode termed his poems as deeply intellectual and compared "Aa Raathri" (That Night) to John Bunyan's A Pilgrim's Progress. "Innolam" (Unto this day) is a long poem where Joseph experimented with a new style. Here, snapshots of world history touching Kerala are unveiled through sixteen soundtracks captured and heard by the protagonist on his computer. EMS Namboodiripad hailed this innovation and remarked that Ezhuthachan employed the "kili" to narrate the epics whereas this modern poet has brought in a computer to tell the events in world history.
Joseph passed away in 1994 after a prolonged illness.
Kerala Sahitya Akademi has decided to publish a collection of Joseph's poems.
The Loudest Color
White is the loudest color?
Go look
at the white bright lotus bloom
as it peeps out
from its promiscuous bed of leaves
green and grey
poised
against the lake's heavenly blue;
and who will not agree
that white is the mother
of all her seven lavish children?
In a Workshop
Oh Science! You have outsoared
Poesy's most robust thought.
Beside the giant power thumping here
old Vulcan is an ant.
Here the hard teak's heart
grown on a century of wind and rain
is clipped like a curl of hair;
and massive beams of iron
are butter for your blades.
Here every belt is a leash
for hidden lightnings,
and whole blazing forests
lie burning in each furnace;
only, the ancient man who tends you
has yet to transcend himself.
Second God
Whether it is dewy morning or suffocating eve,
your worshippers, oh Stomach! are busy everywhere.
The merchant-king angling with his galaxy of jewels,
the hawker in the street with his handkerchiefs,
both do your bidding.
And in between them the long array of your pages
offers me tea, sweets, saris or a lift.
For winning your love women give themselves away
And men take beatings on many, many stages.
All life dances around you.
Science, law, philosophy and art
are your handmaids, guards, interpreters and priests
and your temple vibrates
with their ringing of your bells.
More ancient than Epicurus, more modern than Lenin,
you are indeed the axle of the universe.
There's no power on this ever-fickle earth
so marvellous and vast as you are,
you second God of all our being!
An Alien on His Own Soil
After years of sterile exile,
when his days passed without blossoming,
when he lived with a burning hollow in his heart,
he came to his village
where once he had dreams of bliss.
Young ones who on their mothers' hips
had looked like stumps of gold,
were now wondrous creatures
made by the magic feats of life.
They now stood on the ramparts of love,
and, from their arched eyes,
sent out haughtily flaming glances.
But none recognized him.
He wandered about the houses
where his girl-playmates had dwelt.
They had gone on missions of love
and strange women were at the wheel of life.
He felt himself like a timid sigh
Amidst a chorus of laughter,
or like a straggling column of smoke
in the clear, cool morning air;
for none recognized him.
We are all aliens till we are loved.
On Seeing A Shooting Star
The sky was startled;
the air there had a shock of light;
my eyes were all astare;
my heart paused wondering for a moment.
Though there it had been
from all eternity,
none gave thought to this star,
till suddenly it bounced into mortal vision
and rolled like some ball of glory.
And as it blazed it flashed a thought:
we become manifest by the dissolution of self
when, torn from the trammels of gloom within us,
the good is melted and hurled to destiny
like a torrent of light.
A Parting
The same old stifling symptoms
the anguish and the tumult
of a heart
that suffers a landslip of love.
In a minute the sea will be between us,
vast and deep and slyly smiling.
But memory is a bridge
that spans great oceans.
And as I linger on that glowing bridge
on moon-lit nights,
memory will be sweeter than experience;
for memory is the pickle
that preserves the delicacies of experience.
(It is the whistle and I must go)
So I dive into reminiscences
leaving you
to soft winds and sunny days.
The Poet's Work
The Poet's work is like a three-ring circus
vast and bustling
with crowds of creatures coming into play.
Beauty and power and fun
are exquisitely arrayed
in daring, diverse ways
and every spot is a bulb of joy.
Yet each individual player,
like an image,
is an ebb in a current of light
and all things move into a single harmony
within a common pavilion of thought.
The Dry Tree
The tree stands all dry
without fruit or flower or tender leaf.
The sweet forms of beauty
have not clothed it with their endless splendour.
The lovely hand of creation
has not caressed it with love.
Oh! tree that has gone dry
before the desires of your heart have blossomed,
the world of growing things has left you,
and you stand like the flag-post of sorrow.
The trees and creepers shining by your side
laugh at you through their flowers.
But there is solace
To soften your sorrow.
Some wild bird has built a nest in you.
The eggs, fed by the warmth of life,
wake into being.
Though you do not create anything,
You so selflessly support creation.
When I think of you,
I forget my sorrows.
Where All Are Mates
Who is this gentle, lovely blossom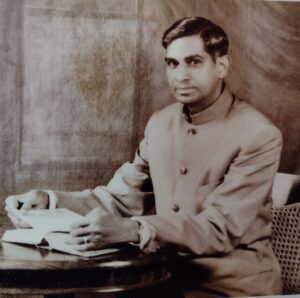 swinging from the branches of darkness?
Like a rabbit from a tangle of creepers
she bounds out of her cottage
enmeshed by worn-out palm-leaves.
Who is this who showers
on the dry twig of street
the splendour of a bloom from a forest?
As she comes ambling
With the water-pot on her hip,
like street trodden by many a lovely feet,
even this old street, is a-tremble.
From two different worlds we come;
yet our hearts seem to meet
somewhere on a golden fringe of joy.
Or, what wonder, the heart is allured?
Is not even a creeper royal
when crowned with the flowers of spring?
A heart that is drunk with beauty
leaps over land, language and caste;
beauty is a world where all are mates.