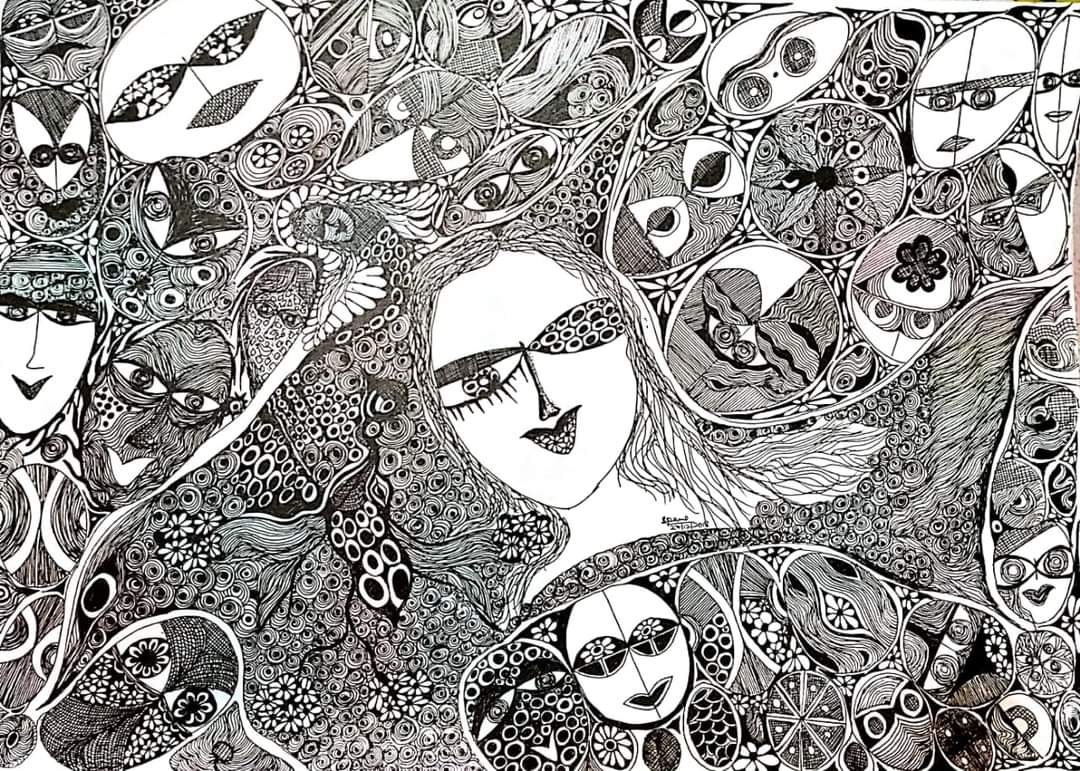 Poetry in our Time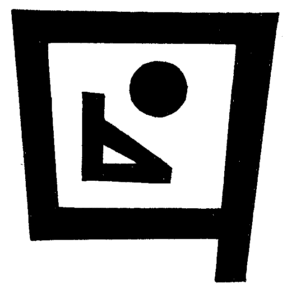 Vinita  Agrawal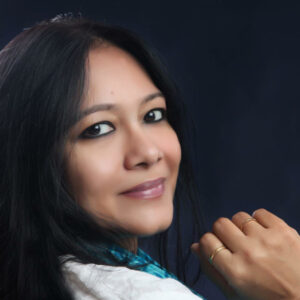 The Parentheses of Colours
Green:
chlorophyll channels open past midnight
never the pause of a Sunday in manufacturing
sun's slingshots of light greedily gathered
grass blades, new shoots, tree canopies
in-love-with-every-leaf-green.
Red:
intensely ingrained in the Kermes
crawling at the foot of giant oaks
flowing in arteries
glowing on Ferraris
and that which flows from wounds.
Blue:
actual sky, frank firmament
expansive like adult loneliness
tenting like an aching absence
whatever's left over after love has gone
the colour of holding your breath for too long.
Yellow:
the piss of cows fed exclusively on marigolds
Krishna's dhoti,
the brittled edges of old love letters,
streaks of flames raking air.
A field of sunflowers.
Black:
hue of secrets
sad-as-bone black
the fragrance of Mars
the colour of humble charcoal
The shade of I'm-alive-but-not-quite.
White:
when all colours lie frosted.
The colour of light.
Of sheets, pillows, bones, beaks, tusks, blanched cheeks.
the colour of a blank canvas
saying do-what-you-will-with-me.
Rainbow:
split-light, a dressed-up palette
oil floating on water, an array of gelatos.
A spectacle that's gone
in the blink of an eye.
The Silent Fair
A month before the festival,
the villagers dry the Timru bark,
its leaves, its fruits.
They hand-pound it to a fine powder,
bundle it in muslin or goat-skin.
Prepare poison.
On the day of the Mela,
the young and old troop down to the river,
beating drums, blowing pipes
dancing, singing,
anticipating what they're about to catch.
The river Aglar
is meniscus in the monsoons,
fed by sloping rivulets
and converging streams.
Mahseer, carps, eels
frolic in its swollen waters.
The Timru powder with its
saponin and rotenone
is emptied into the creek,
stunning the fish in seconds.
Shoals of stupefied, intoxicated marine life
float to the surface like rubber ducks.
They're grabbed griffon-like by bare talons
crude nets, makeshift traps.
The unconscious, raked by the living.
The mute, greeted in the language of drums.
Juveniles, fingerlings, smolt
amphibians, tadpoles,
butterflies, grasshoppers, spiders,
who've also ingested the toxins,
are wiped off like dust on glass.
Bio diversity is blanched to a white sheet.
The fattest catch
is laid at the Devi's feet
at a nearby temple;
'Pure Offering'.
When did a fish ever dirty a river?
The ceremonial feasting
goes on well into the night.
In the hours leading to dawn,
a silence goes on well into the future.
The river quiet. Winds still. Stars frozen.
A riverine eco-system gasping at the gills.
Timru: Genus : Zanthoxylum americanum, Family Rutaceae, (prickly ash), contains ichthyotoxic properties
Devi: Goddess
Mela: Fair
Note: In a festival celebrated in Uttarakhand, India, toxins extracted from the Timru tree are used to stun fish which then float on surface and are captured easily by hands, traps and nets.
Tiredness
I wish
I was moss
Verdancy
no wind could ruffle
Flatbed
of compacted emerald velvet
Needing
no soil to survive
Thriving
on stones
Probing
rocks, filling caverns
Spreading
over oaks
Posterity
winged by insects far and wide.
Vinita  Agrawal is the author of five books of poems. Her latest collection The Natural Language of Grief is the winner of the Proverse Prize 2021. She is the poetry editor of Usawa. She is on the Advisory Board of the Tagore Literary Prize. She is also a part of various initiatives for social justice like G100 and WICCI.
Poetry books: Twilight Language/ The Natural Language of Grief, Two Full Moons, Words Not Spoken, The Longest Pleasure, The Silk Of Hunger.
Edited: Yearbook of Indian Poetry in English, Open Your Eyes.
www.vinitawords.com
…………………
Sarita Jenamani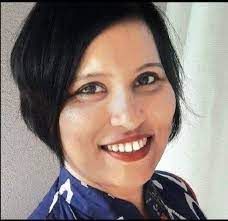 THE DISTANCE BETWEEN US
Against a sky
that bleeds dew
drop by drop
I am hanging upside down
an eternal stranger to your earth
your earth
is engaged in chopping
its own flesh
to make maps and flags
Who will define these pains
that rise like nameless dawns
to reveal geographies
of longing and belonging
I am the eternal stranger
driven by love
beyond borders
I call myself you
for the distance between us
is just an image
of an open wound
A FICTIVE LIFE FORETOLD
This is the way we live
in the footprints
of retreating soldiers
in pure non-fiction
The moon – a nocturnal bird – perches
on the blossomed branches of a Jamun tree
watches the sisters
whispering rollicking secrets
in an unnamed courtyard
in the warmth of a familiar humid night
Let's not get hemmed in
blindfolded in the face of happiness
holding imprints
of some reflecting memory
The life we lived
has never existed perhaps
we have been inhabiting
the comfortable pores
of some random broken wall
Let's learn to slip
silently from these dark pores
Let's master the art of leaving
a fictive life foretold
ENDLESS LOOP OF NOTHINGNESS
In the nothingness of sky-chameleon
omnipresent horizon
of wish and time
I fly
from one home to another
slicing time and its zones
Each mile a stone
unable to melt in the mouth of longing
Trapped between the atmospheric silence
of spatial & temporal homesickness
I lozenge an effervescence of emptiness
blue proclamation of anguish
voice boxed up
watching flocks of clouds
appearing,  disappearing
outside my aeroplane window
No border exists in the expanse of sky
Brutal abstract definition
of words that divide us begin
& end in an endless loop of nothingness
A diaspora of dream migrates with us
in such an absolutely relative space
ENIGMA
Defying the law of gravity
Following the axiom of love
with smells and bells
we wanted to ascend like mantras
of holy scriptures
We wanted to remain afloat
in the air of sacred cities
abandoned
somewhere between heart
and Agrippa's trilemma
Silent longings drifting
up and down
from depths abysmal
and times remote,
suffocated under their own weight.
The fallen keep on falling
traversing the imaginary
galaxies inter-twined like a riddle
and those who want to solve it
BEING BEMUSED
I am scared of losing them
that are meant to be lost
and gather them
in my gasp
What was the colour
of the trees
which were chopped off
while paving the way
to the castle of your solitude
Do not blame the world
that stands
just adjacent to you
It is you
who refuse
to come out
of your own labyrinth
Sarita Jenamani is an Austria-based poet of Indian origin, a literary translator, anthologist, human rights activist and feminist. She is the editor of a bilingual magazine for migrant literature: Words & Worlds, and general secretary of PEN International's Austrian chapter. She has so far been published in three collections of poetry. Jenamani is the co-editor of the anthology Silence Between the Notes: a collection of partition poetry from South Asia. She has also edited the first-ever anthology of poetry on violence against women in South Asia: Still We Sing. Jenamani has translated several Austrian poets including, Rainer Maria Rilke, Georg Trakl, Rose Ausländer etc. into Hindi and Odia. She has received many literary fellowships in Germany and Austria including those of the prestigious organizations of 'Heinrich Böll Foundation' and 'Künstlerdorf Schöppingen'.
POEMS BY SUKRITA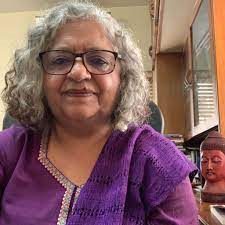 Another Day
When the sun comes from the back door
Without knocking
You know it has risen on the sly
The golden sheen on the pines
Beckons the birds to fly
Silver arrows dart forth in unison
The dark water turns blue and
The ocean spills into the universe
As the night somersaults into day
***
Blue waters
I move on
Go further
Away from land
Into the sea
Confident and sturdy with
The spirit of Hemingway's old man
Words of caution are left behind
Afloat with the grit and gush of freedom
Matching the strength of sharks
And whales
Without any nets and threats
Not combative, nor any competition
In peace with death and life
In continuum
***
Winks
Darkness may seize us
We didn't trust light
*
Quickness of mind is
A hiss
A dart
A lethal bite
*
Two little yellow mushrooms
Solid and fragile
Sprout from the roots of an unknown tree
Bearing the whole sun within
*
Forbidden acts
Are bloated with
Endless possibilities
***
Departure
When you kept your hand
On top of my head
Pulling it closer to your chest
On the hospital bed
God knows what flowed
Into the deep well of
My being
From the cusp of your palm
Soft but resolute
Vibrations that awakened my
Soul into a serenity
Timeless and steady
To stay
For long after you left
***
Sukrita Paul Kumar, poet and critic, was born and brought up in Kenya. She held the prestigious Aruna Asaf Ali Chair at Delhi University. Formerly, a Fellow of the Indian Institute of Advanced Study, Shimla, she was an invited poet at the International Writing Programme, Iowa, USA and Hong Kong Baptist University. Honorary faculty, Durrell Centre at Corfu, Greece, she has been a recipient of many prestigious fellowships and residencies. Her recent collections of poems amongst others are Vanishing Words, Country Drive, Dream Catcher, Untitled and Poems Come Home (with Hindustani translations by Gulzar). She is the "Writer in Context" Series co-editor, being published by Routledge UK. Her co-edited book on the eminent writer Krishna Sobti is the first in the series. Amongst her critical books are Narrating Partition and Conversations on Modernism. Her translations include Nude, poems by Vishal Bhardwaj and the novel, Blind (HarperCollins) by Joginder Paul. A guest editor of journals such as Indian Literature, Manoa (Hawaii) and Muse India, she has held solo exhibitions of her paintings. Many of her poems come out of her experience of working with the homeless, street children and Tsunami victims.
Hannie Rouweler (Netherlands)
Evening walk, a dream
This evening, a Tuscan night, we walk
the well-known road in this district,
we walk between two high bushes to a remote
playground with swings and a bench
now abandoned. We see trees and a hedge behind which
a mailbox is located. Sometimes I walk to it alone.
We talk about everything and nothing and our voices
reflect the silence that had been between us for a long time.
It's okay, that silence, saying and expressing nothing
shrouded in a blanket of security. It  preserves itself
and how often words are meant only for one self.
I've missed you. I especially missed that part that was good
as there were no obstacles. I especially want to say
that I'm glad to see you again, the old trusted friend from those
days returning in this evening walk. The night's luke warm breath
from you and me to the stars
Hannie Rouweler was born as one of seven children in a Roman Catholic family in the primarily Protestant village of Goor. She has said that she began writing at age 15, but she was well into her thirties before she published her first collection Regendruppels op het water ("Raindrops on the water") in 1988.
She has published 20 additional books since Regendruppels op het water and is considered among the leading voices in current Dutch poetry. In 1981 her daughter was born, in Amsterdam.
In 2008 she has started Demer Uitgeverij/Demer Press, ePublisher, publishing anthologies, individual poetry books, and translations.
Hannie has performed in The Netherlands, Belgium, Ireland, Spain, Norway, Dumfries, Scotland as part of the international poets for the birthday celebrations of Robert Burns.
She lived in Belgium during the period of 2004 through 2012. In 2013, she moved back to The Netherlands, to Leusden.